for the treatment of handles, arm rests, seat backs or trims
On all five continents, vehicle manufacturers use our compact and modular designed lamination technology. A tried-and-tested system design. material-saving concepts, automated processes and quick-change systems for maximum possible utilization make the highly reliable and low maintenance systems and tools from AKE-technologies a benchmark in the lamination sector.
Lamination system for loading floors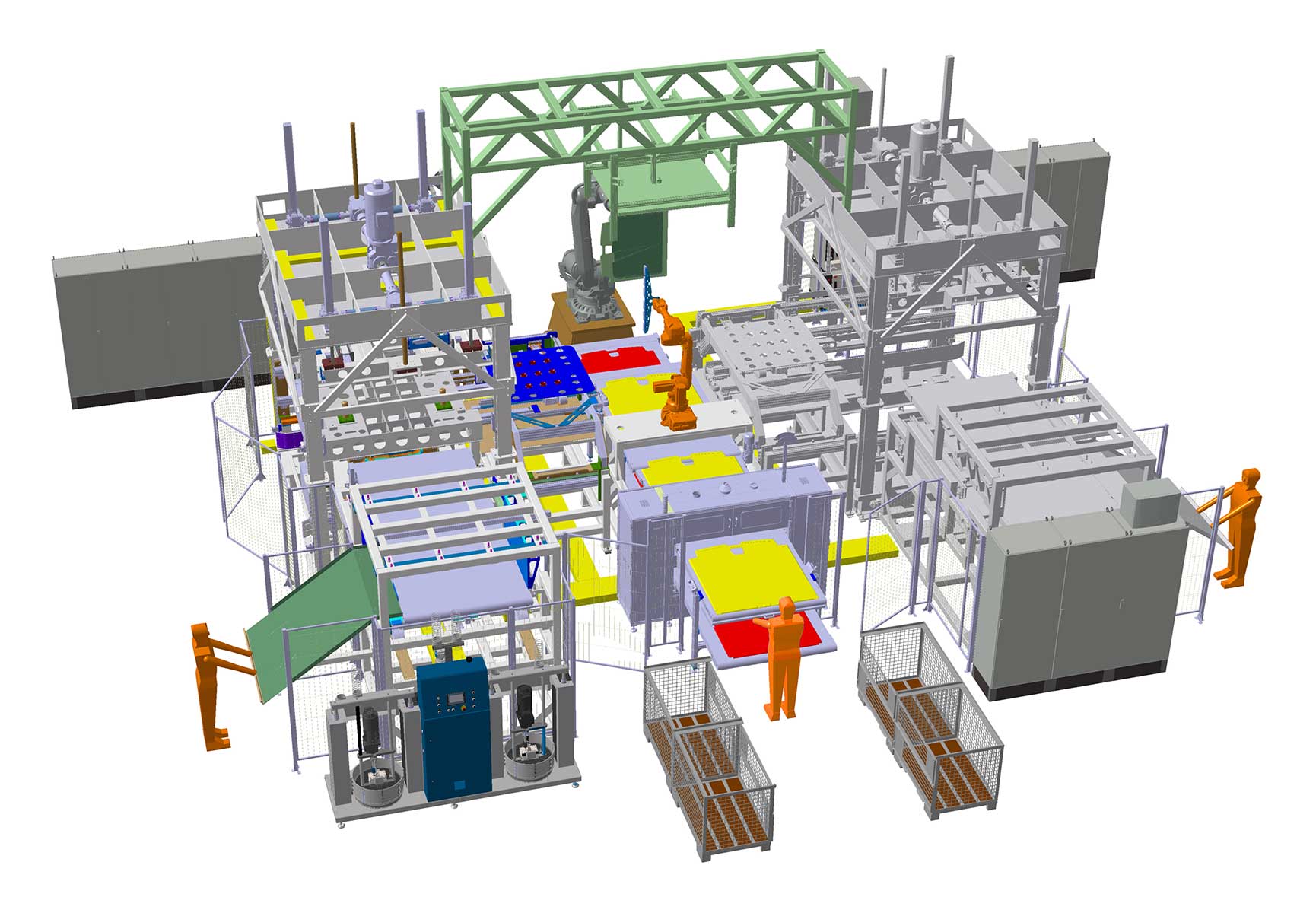 System description

Compound system for mounting and processing loading floors in the trunk
Assembly system with integrated press system and exchangeable tools
Production of various component variants possible
Processes
Free insertion of fabric decor and carrier part and automatic position detection by camera systems
Plasma treatment of the folding area of the carrier part
Application of a hot melt adhesive by means of a roller system
Heating of the adhesive by an infrared heating field
Laminating and edgefolding process integrated in exchangeable tools
---
Gluing-Laminating-System for center armrests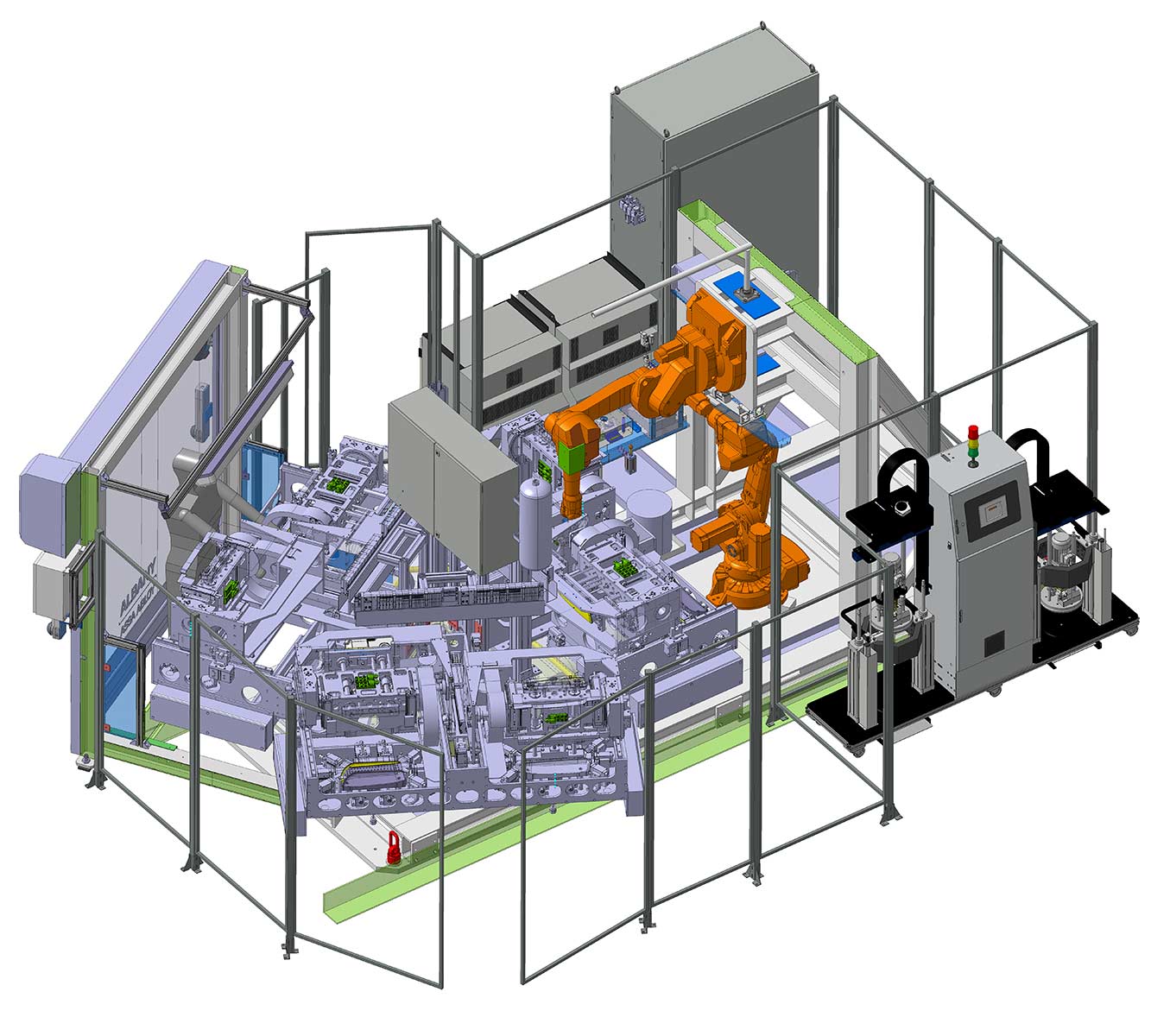 System description
Bonding of the fabric decoration instead of a complicated stapling process

Inserting and positioning of the leather decor by the worker with the help of positioning aids

Integrated plasma pretreatment

Fully automatic gluing and edge folding

Additional gluing of a cover

Integrated adhesive application for gluing, laminating and edge folding processes

Re-work-free edge folding

Removable tool
---
Lamination system with edgefolding process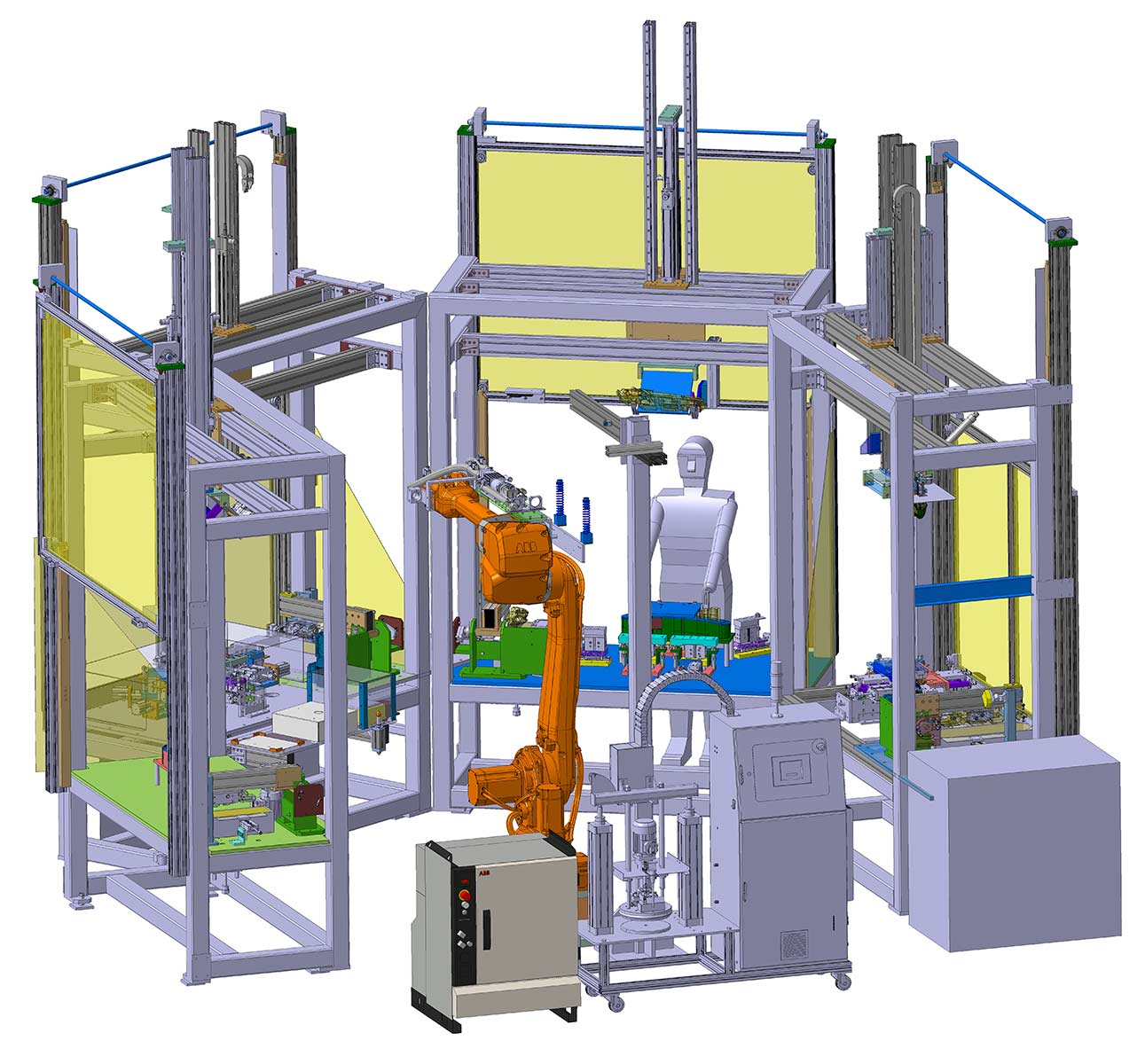 System description
Flexible system concept with four separate lamination edge-folding stations
Variable deployment of workers (up to 4 persons)
Workplace protection through vertical roller door systems to exclude unintentional process interruptions by the workers
Manual equipping of the arm rest base carrier on the upper tools of the press systems
Manual placing of the spacer fabrics with insert templates in the foam bed
Manual placing of the leather blanks in the laminating tool with positioning of the stitching by laser pointer and vacuum fixing
Automatic adhesive application with robot system in a spinning spray process for fixing the spacer fabric and the stitching to the base carrier
Subsequent automatic lamination process in both tool systems
Automatic adhesive application applied as a bead for the downstream automatic edge-folding process
Circulating rework-free edge-folding process of the component edge
Separate monitoring of the adhesive equipment with cyclical checking of the output and tool alignment
Our World of Automation | Learn more about our values and about the passion for our automation solutions in the team AKE!