The secret of success of our corporate management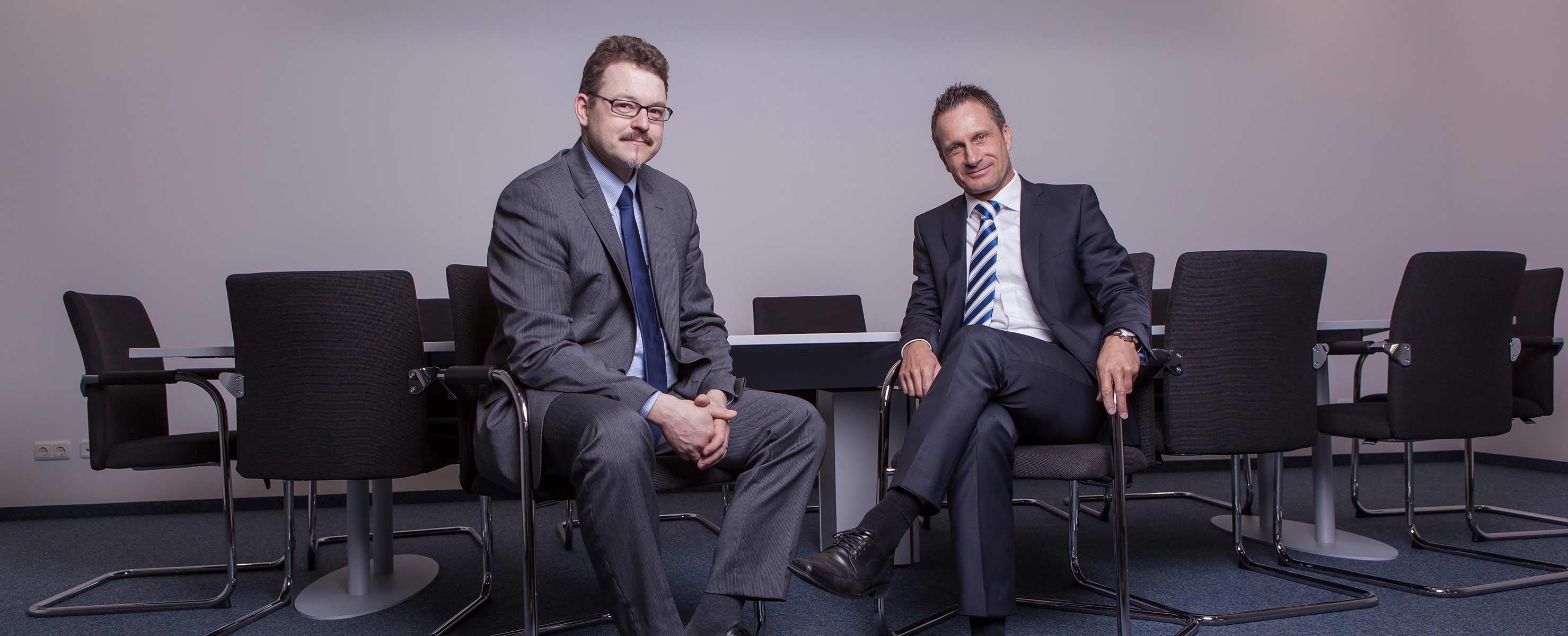 Managing partners Boris Schneidhuber (right) and Bernhard König have prescribed a clear management model.
We take responsibility for our company
We derive sub-strategies for the various departments from the overall strategy. We inform our employees comprehensively in order to create a framework for their own tasks. We make clear that our company is defined by the totality of our workforce and that the value and the quality of AKE results from the sum of all employee qualities.
We set clear goals and recognize services
We inspire our employees to give their best. The higher the quality and capability, the more successful and competitive we are. We develop the team goals as well as the goals of each individual together and provide the resources needed for achieving these goals. All goals are realizable, challenging and measurable. Each person plays an appropriate part in the overall success of the company.
We encourage and develop our employees according to their potentials
It is our job to recognize the potentials of our employees and to foster these on an individual basis. The further development of our employees follows along the line of company interests and personal plans. All employees are encouraged to constantly increase their level of knowledge with the support of the company.
We create an environment for innovation and creativity
It is our job to create space for creativity and willingness to embrace change, the courage to promote development of unconventional ideas and to support our employees in taking out-of-the-ordinary solution paths and working methods.
We communicate openly and express our appreciation
We promote partnership, team development and create an atmosphere of mutual trust. Criticism is constructive, prompt and to the point. We create a climate where our employees feel well and enjoy their work.
Our World of Automation | Learn more about our values and about the passion for our automation solutions in the team AKE!