AKE technologies combines economy with ecology
As a leading specialist for demanding system engineering, AKE-technologies has set itself the task of unifying economy and ecology in a useful symbiosis that can significantly contribute to the development of new green technologies. One result of this effort is the patented, entirely new membrane technology for filtering and cleaning wastewater.
Membrane technology has become a key technology in closing the water cycle and recovering recyclable fractions. In systems of this type, substances are separated from wastewater under pressure using special membranes and micro-, ultra- and nano-filtration methods. The main advantages of membrane technology are that the systems operate without the addition of chemicals, are easy to use and can be readily designed to meet individual requirements. In addition, because this technology does not require heating, its energy consumption is considerably lower than that of conventional thermal separation methods.
Together with an innovative membrane filter manufacturer, AKE-technologies has developed an entirely new, cost-effective and ecologically sound membrane technology for filtering and cleaning wastewater. In this manufacturing process, AKE handles downstream processing of the membrane to create a closed and tested filter package. In addition to this technology, AKE also manufactures system equipment for the solar and wind power industry.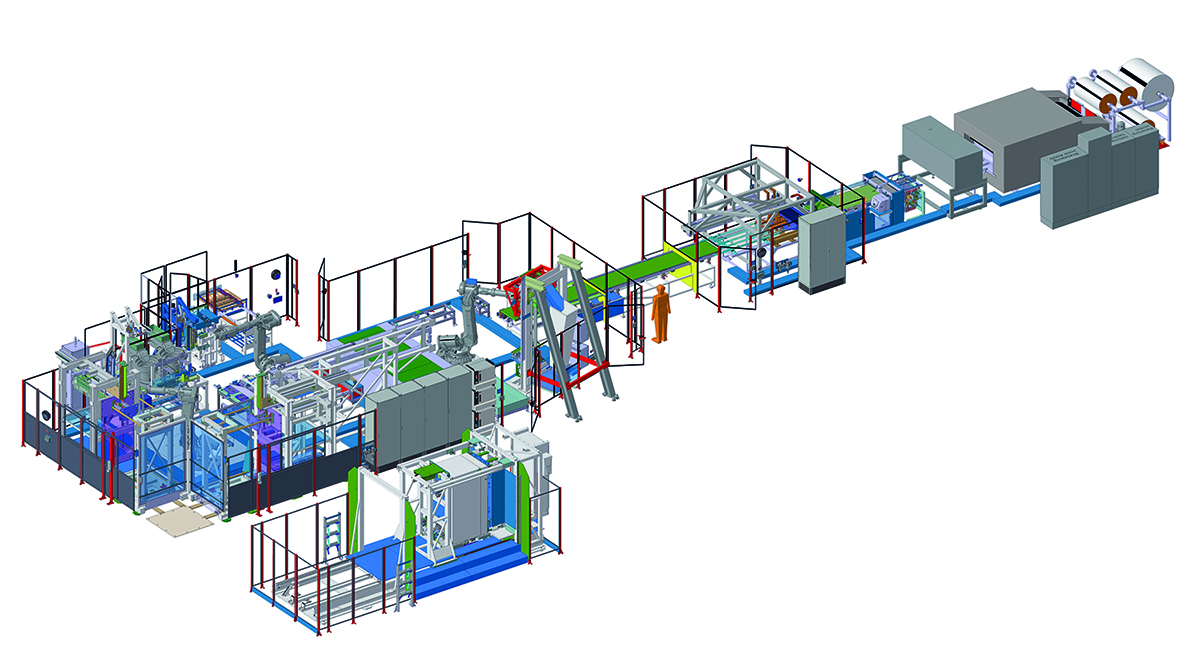 System description
Processing of endless filter membranes into multi-layer filter modules
Automatic blank production with cut edge sealing by ultrasonic roller cutting units
Cutter processing of filter membrane blanks
Automatic feeding of connecting elements for the manufacture of the filter modules
Handling of filter blanks and gluing of connecting elements by two robot systems with modular gripper units
Manual removal of the packaged filter modules

We offer further systems for
Wind power equipment
Solar power equipment
For more information contact us via our
contact form
.
Our World of Automation | Learn more about our values and about the passion for our automation solutions in the team AKE!