A new era in production - collaboration between humans and robots
Together with a partner, AKE has developed a collaborative system for assembling connectors. We use the two-arm robot YuMi, which works hand in hand with its human colleague without a protective device.
The worker takes the steps requiring dexterity and human feeling, such as preassembly of the assemblies. He then hands over the component to the YuMi. The robot is used in our collaborative solutions for tedious tasks that still demand high precision and consistency. In doing so, the robot performs certain positioning tasks which focus on the exact and repeatable working method as well as ergonomically difficult tasks.
An accurate and extensive safety assessment and a special safety concept have eliminated potential danger points in the cooperation of humans and robots. That's how we created a safe environment for this revolutionary kind of production and united the best of two worlds.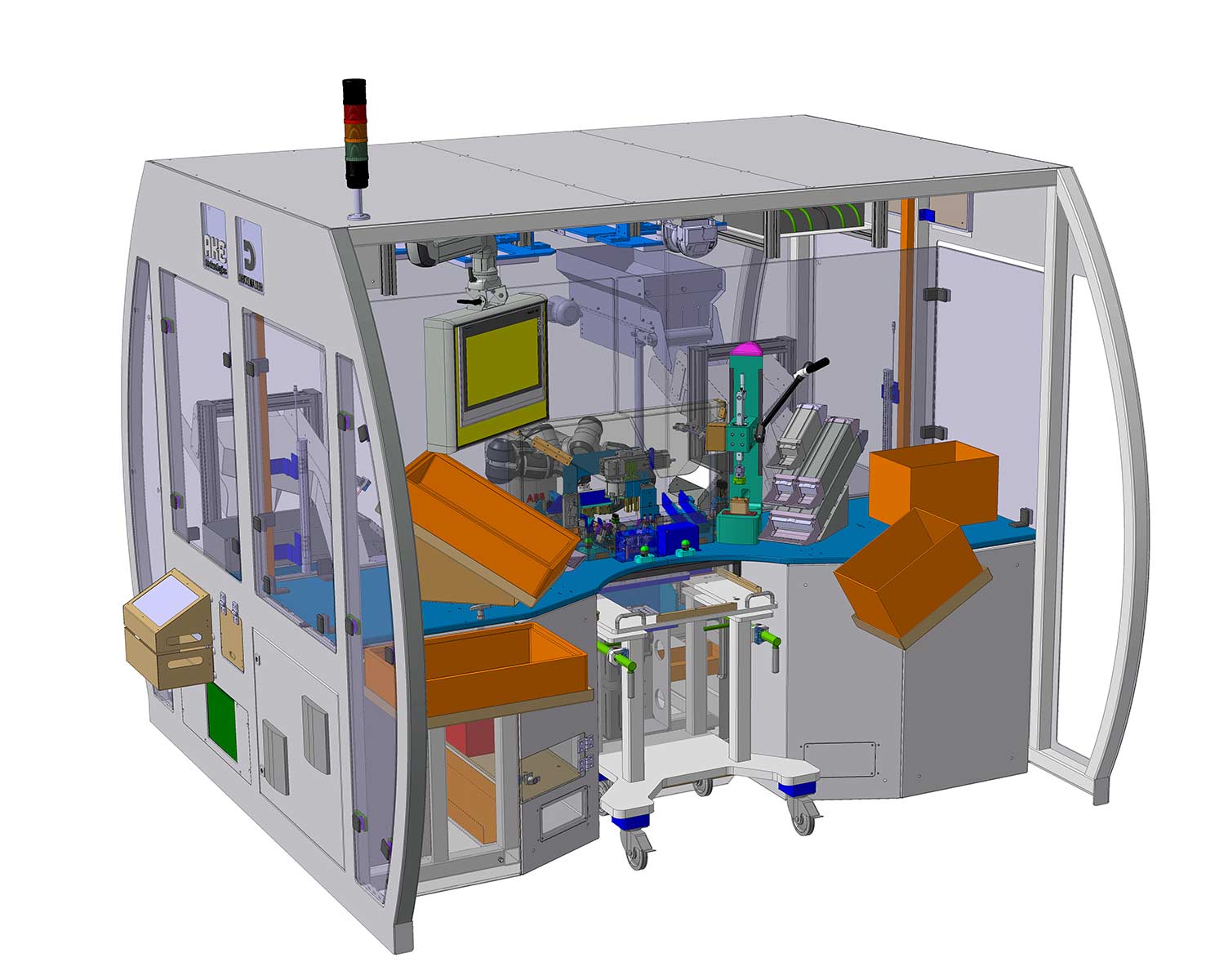 Our World of Automation | Learn more about our values and about the passion for our automation solutions in the team AKE!




Learn also more about our AKE Standard Cell: