The digitization of development and production offers our customers planning security, fast commissioning, predictive system maintenance and quick problem solving. AKE technologies offers its customers the full
VIRTUAL PACKAGE
:
Virtual Reality System - plant inspections and ergonomic considerations already in the development phase


Our in-house virtual reality system enables our customers to virtually walk through the plant already during the presentation of the offer. In addition, complete assembly lines can be inserted into an existing hall layout of our customers previously recorded by 3D scans - this gives us a realistic impression of the space required! Later in the design phase, the system offers great advantages, especially when designing worker stations - ergonomics assessments are made using the virtual workstations.
Simulations and virtual commissioning reduce time and costs
By using simulation software, our software experts can virtually map the entire programming process - from early feasibility studies to turnkey virtual commissioning. This enables us to improve the quality and shorten the project duration. Robot simulations are already used for feasibility studies during system development and construction. Mechanical and electrical planning documents as well as real PLC codes later provide the basis for virtual plant commissioning.
Our programmers test processes with regard to material flow as well as the production flow and optimize them. The integrated modules can not only be tested individually, the simulations take into account the interrelationships between PLC, robotics, CAD and electrical planning. Unforeseen errors or even collisions are uncovered and eliminated in the early development phases, even before they actually lead to additional expenses and costs.
Digital twin optimizes remote maintenance and promises quick problem solving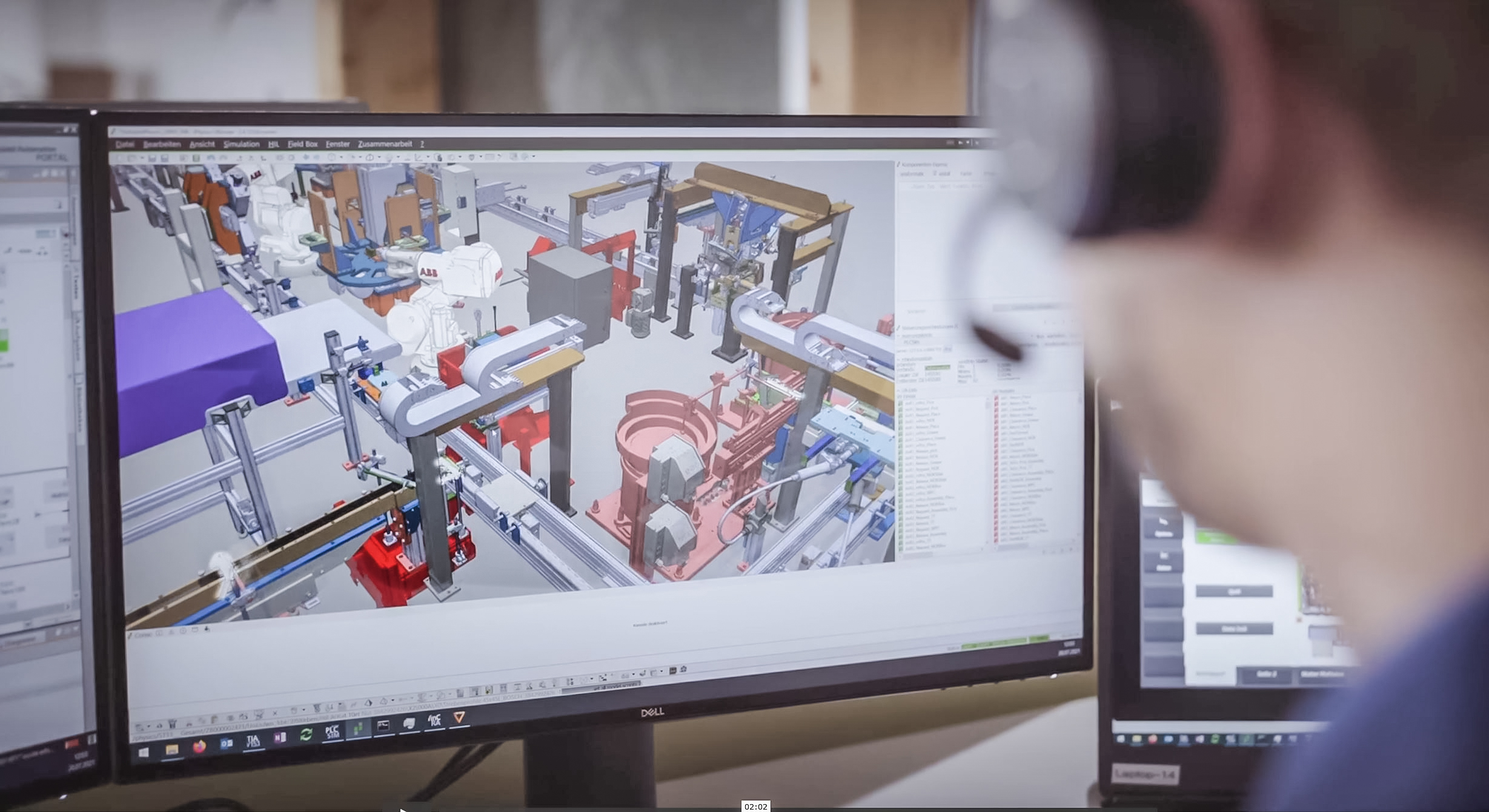 The simulation software enables the creation of a digital twin of the system. In the simulation program, our service team can follow the production process of the plant at our customer's site 1: 1 and analyze the processes. Should a system malfunction occur that cannot be rectified by the maintenance staff, our programmers will find a quick solution via remote maintenance and the digital twin - so that production can be continued smoothly immediately.
Maintenance 4.0 and "Predictive Maintenance"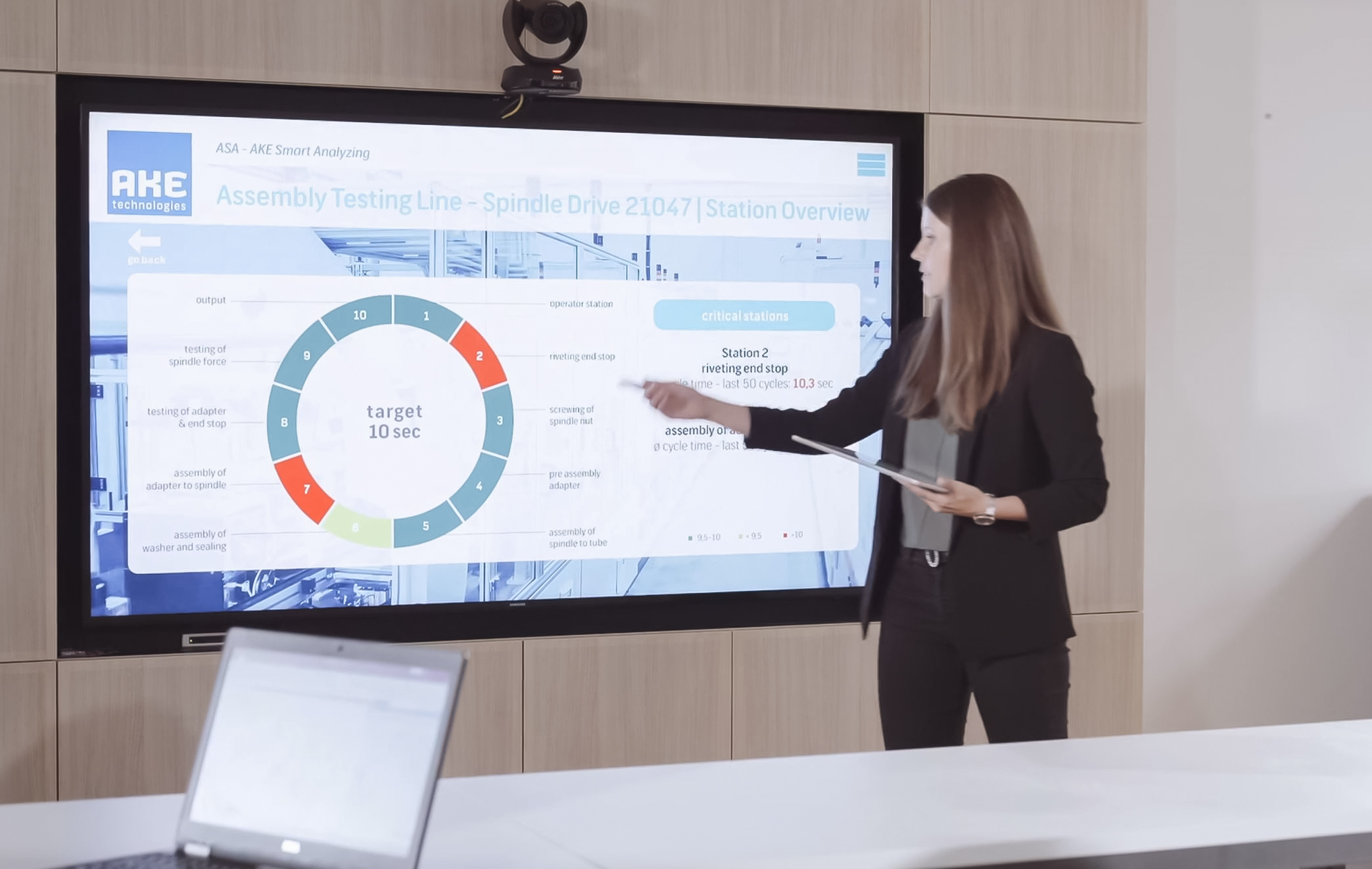 "Predictive maintenance" is a key catchphrase in modern production. In order to increase the overall system effectiveness, predictive maintenance planning is of great importance. Unplanned downtimes can be avoided by using analysis programs. The monitoring of the system status and the integrated individual processes allows irregularities to be detected. In addition, statements can be made with regard to optimization potentials.
Our World of Automation | Learn more about our values and about the passion for our automation solutions in the team AKE!